Why Interior Design...
A University of Arizona graduate, Theresa Franklin has over 25 years of practical experience in the field of architecture and interior design. This daughter of German immigrants learned from a very early age how to shape and form space. She has completed design projects in Tucson, Flagstaff, Prescott, Phoenix, Paradise Valley, Scottsdale, Fountain Hills, Rio Verde, Tonto Verde, Carefree, Goldfield Ranch and Tempe. New cities are always welcome.
Her father was a custom furniture maker who expanded his trade into fine homebuilding and design. Her elder brother brought back the ancient building method of "earth building" to Arizona for people searching for ways to be energy efficient and green. Theresa assisted in the design of these buildings which utilized massive walls and passive solar gain techniques for eco-friendly interiors.
---
A strong interior architectural background enables her to modify space to elevate the function and increase one's visual delight within the space.
---
Her commercial design background spans the gamut of working with model prisoners for a medium correctional training facility to facilitating consensus among a large group of parish advisors in the liturgical design of a religious campus.
In residential design, Theresa often specializes in the design of kitchens, baths, theaters, studies and other areas where fine woodworking plays a key role.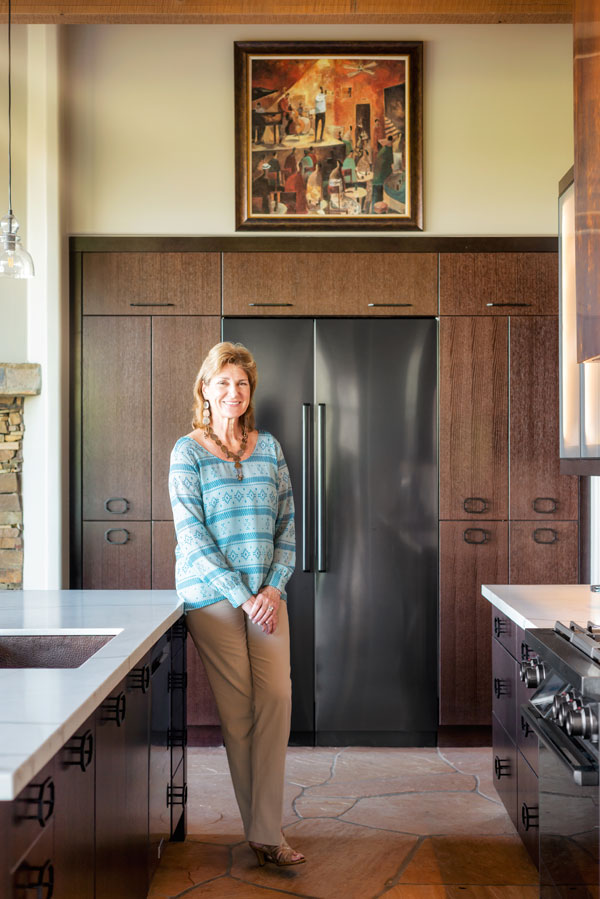 Nationally certified in interior design for commercial and residential projects, Theresa is passionate about creating and renovating spaces to help the inhabitants realize the ultimate experience for whatever the function of the space may be.
Theresa is a professional member of the American Society of Interior Designers, a member of the National Kitchen and Bath Industry and has been certified by the National Certification for Interior Design Qualification.
Home renovation you will be proud of starts with a simple phone call ...
(602) 573-2063